Fasig-Tipton to sponsor Fair Grounds' Three-Year-Old Filly Series, Named the "Fasig-Tipton Tremé Triple"
Tuesday, January 17, 2023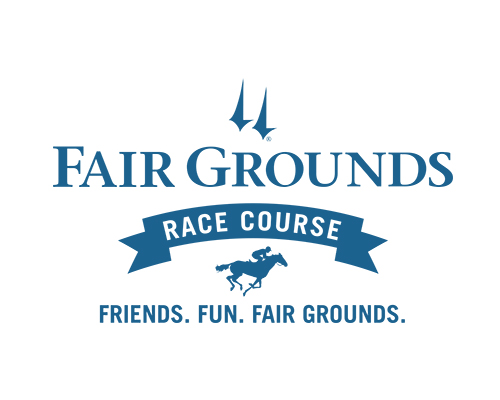 Fasig-Tipton will be the title sponsor of Fair Grounds Race Course's 2023 series for three-year-old fillies, the company recently announced.  The Fasig-Tipton Tremé Triple consists of the Silverbulletday S. on January 21, the Rachel Alexandra S. (G2) on February 18, and the Fair Grounds Oaks (G2) on March 25.
The name of the series is a tribute to the historic Tremé neighborhood of New Orleans that borders Fair Grounds Race Course.
In recent years, Fasig-Tipton has sponsored the Rachel Alexandra S. (G2).
"We are very excited to expand our partnership with Fair Grounds Race Course to sponsor the Louisiana's three-year-old filly series that leads to the Kentucky Oaks," said Fasig-Tipton President Boyd Browning.  "This series is synonymous with the sport's best fillies, many of which we have had the honor of selling as yearlings and two-year-olds, or subsequently at our November Sale at their conclusion of their careers. It's a very natural partnership for us."
"Fair Grounds is rich in tradition and history, and the neighborhood that surrounds the track is a big part of it," said Fair Grounds Senior Director of Racing Jason Boulet. "The three-year-old fillies who race with us have always been a major force in the Kentucky Oaks. We are thrilled that Fasig-Tipton expanded their sponsorship with us and that they have given such a fitting name to this classy series of stakes."
The first leg of the series, the Silverbulletday S., will be conducted on Saturday, January 21.
For further information:
Evan Ferraro
(89)255-1555